A brief note concerning Communion & Coronavirus
Dearly Beloved Friends,
​
I wanted to take a moment and address a concern that has been brought up as of late due to the recent Coronavirus phenomenon and how it affects the way we in the Church will deal with the administration of the sacraments of the Eucharist and others that involve direct contact with each other as a possible source of contagion.
I would like to direct you to one of the statements that has been put forth by His Grace Bishop Irenei of the Russian Orthodox Church Outside of Russia to address any fears you may have.
​
In Christ,
Fr. Benedict+
​
*An excerpt of a message from His Grace, Bishop IRENEI of London and Western Europe.
​
"In the different nations comprising our Diocese, local governments will be issuing various instructions and protocols for managing and controlling the spread and effects of this momentary health challenge: we urge all our faithful to be acquainted with these practical instructions (which, for example, include a more frequent washing of hands and attentiveness to personal hygiene), and in such matters to adhere to these instructions from our local governments calmly and sensibly, carrying on otherwise in faithful peacefulness with the matters of day-to-day life. Should travel restrictions or other measures be set in place in various regions, we shall adhere to these in quietude and calm; in all such things we should be examples to the world of pious trust in God that leads not to undisciplined alarm, but rather to a continuance of life in an untroubled spirit and undisturbed reliance on the Divine Will.
In our churches, we shall continue with the celebration of all our rites, customs, Divine Services and above all the offering and receipt of the Holy Mysteries in precisely the same manner as we have always done. No genuinely believing Christian can for one moment accept that the Holy Mysteries might bring or be the source of sickness or ill-health: by no means! The Mysteries of Christ are the true medicine of our souls and bodies, and bring nothing but life — and life eternal. Any whose hearts are troubled by present matters should pray fervently for an increase of faith so that fear can be cast aside; and the Church will continue her ancient witness to the love that is beyond fear, bringing the Holy Mysteries to the world, and to each of us, in a time when it needs them profoundly.
Do not be afraid! As we sing so frequently in these Lenten days, God is with us! And He is merciful and loving, quick to hear and heal and save."
(*Excerpted from https://orthodox-europe.org/2020/03/05/coronavirus-message/?fbclid=IwAR23-FaYtL6wjAtMmI-196raeHNn1ZrxC5_8dUqN2GoiEt14UZMnsKaVsdc)
​
​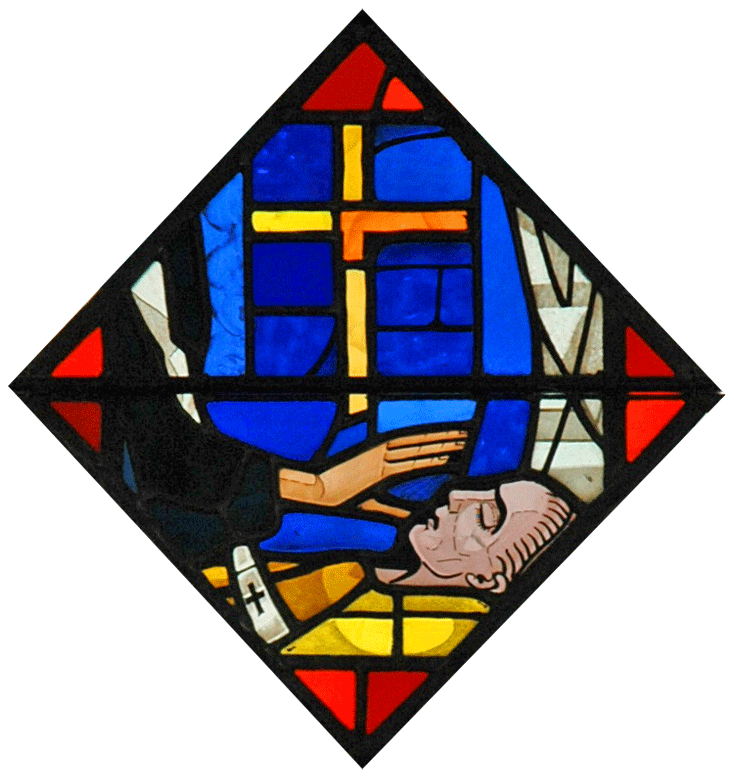 Some Common-Sense Guidelines for Home and when Out in Public
​
The following guidelines are from the Centers for Disease Control (CDC) in Atlanta, Georgia. They are posted to help prevent the spread of infection of the COVID-19 Virus (also known as the Coronavirus). We recommend all parishioners to become knowledgeable of these guidelines and to stay safe.
​
Clean your hands often
Wash your hands often with soap and water for at least 20 seconds especially after you have been in a public place, or after blowing your nose, coughing, or sneezing.

If soap and water are not readily available, use a hand sanitizer that contains at least 60% alcohol. Cover all surfaces of your hands and rub them together until they feel dry.

Avoid touching your eyes, nose, and mouth with unwashed hands.

Below, popular Food Network and Food Channel host Alton Brown (*Good Eats and Iron Chef America) gives a wonderfully quirky but informative demonstration on how to properly wash your hands with ordinary soap and water to help prevent the spread of viruses like CoVID-19 and others. NOTE: Alton Brown is not affiliated with the CDC or All Saints of North America. Video is included as a visual aid.
​​
​
​
​
​
​
​
​
​
​
​
​
​
​
​
​
​
​
​​
​

​
Avoid close contact
​​
Stay home if you're sick
Stay home if you are sick, except to get medical care. Learn what to do if you are sick. (*If you are unable to attend Church, contact Fr. Benedict and he will make a house visit with the Gifts -Reserved Sacrament for the Sick -Editor's Note).
​​
Cover coughs and sneezes
Cover your mouth and nose with a tissue when you cough or sneeze or use the inside of your elbow.

Throw used tissues in the trash.

Immediately wash your hands with soap and water for at least 20 seconds. If soap and water are not readily available, clean your hands with a hand sanitizer that contains at least 60% alcohol.
​​
Wear a facemask if you are sick
If you are sick: You should wear a facemask when you are around other people (e.g., sharing a room or vehicle) and before you enter a healthcare provider's office. If you are not able to wear a facemask (for example, because it causes trouble breathing), then you should do your best to cover your coughs and sneezes, and people who are caring for you should wear a facemask if they enter your room. Learn what to do if you are sick.
If you are NOT sick: You do not need to wear a facemask unless you are caring for someone who is sick (and they are not able to wear a facemask). Facemasks may be in short supply and they should be saved for caregivers.
​​
Clean and disinfect
Clean AND disinfect frequently touched surfaces daily. This includes tables, doorknobs, light switches, countertops, handles, desks, phones, keyboards, toilets, faucets, and sinks.

If surfaces are dirty, clean them: Use detergent or soap and water prior to disinfection.
To disinfect:
Most common EPA-registered household disinfectants will work. Use disinfectants appropriate for the surface.
Options include:
Diluting your household bleach.
To make a bleach solution, mix:

5 tablespoons (1/3rd cup) bleach per gallon of water
OR

4 teaspoons bleach per quart of water

Follow manufacturer's instructions for application and proper ventilation. Check to ensure the product is not past its expiration date. Never mix household bleach with ammonia or any other cleanser. Unexpired household bleach will be effective against coronaviruses when properly diluted.

Alcohol solutions.
Ensure solution has at least 70% alcohol.

Other common EPA-registered household disinfectants.
Products with EPA-approved emerging viral pathogens pdf claims are expected to be effective against COVID-19 based on data for harder to kill viruses. Follow the manufacturer's instructions for all cleaning and disinfection products (e.g., concentration, application method and contact time, etc.).
Food Network's Alton Brown Demonstrates Proper Hand-Washing